Blue Devil Winter Spirit Week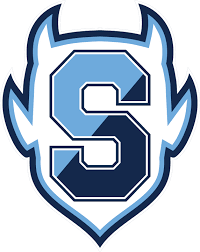 Our Winter Spirit Week starts NEXT WEEK 
!
Monday: Comfy Day
– Dress in your most comfortable clothes/PJs! They MUST be school appropriate.
Tuesday: Extreme Weather Day 
– Dress like you're preparing for a blizzard!
Wednesday: Polar Express
 – Dress in all white!
Thursday: Holiday Cheer
– Dress in your favorite holiday character or wear holiday gear (e.g. the Grinch, Santa hat, reindeer hat, etc.)!
Friday: Ugly Sweater Day 
– Wear your ugliest holiday sweater! A competition will be held to see who has the best ugly sweater.
There will be three student and one staff winner that will receive a $10 gift card of their choice for the ugliest sweater. Thanks @springbrookathleticboosters for sponsoring this!
All clothing items and accessories must be school appropriate! We can't wait to see your holiday spirit next week 
 Meet everyday at 11:30am for group photo under Cinderella steps.