National School Library Month
School Library Month is a time to celebrate the essential role the School Library Media Program and its staff play in transforming learning. We, the LMC team, believe that by working together with staff and other stakeholders, students acquire skills that include cooperation, information literacy, and technology thus enabling lifelong learning. We provide support in a multitude of ways to the school community – students, staff, parents, clubs, programs, and organizations.
The Library Media Center team includes:
Ana Silva-Cooley, Media Assistant
Ian Carpency, Media Services Technician (MST)
Julie Simon, Library Media Specialist
Click HERE for our library's calendar of events for this year's celebration.
From AASL website and the MCPS Memo:
"The School Library Month is the American Association of School Librarians' celebration of school librarians and
libraries. Every April, school library staff members are encouraged to host activities to help promote their roles
in ensuring that students and staff effectively use ideas and information. Local school communities are
encouraged to celebrate the essential role that strong school libraries play in transforming learning."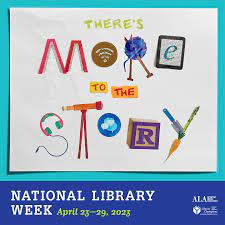 MCPS TV produced two videos:
MCPS TV created a promotional video to celebrate all MCPS Library Media Centers.  The team at MCPS TV selected to film programs at Seven Locks ES, Cabin John MS, Roberto Clemente MS and Northwood HS to highlight all the School Library Media programs throughout the county.
To view the full-length video (5 minutes), click 
HERE
To view the shortened video (1 minute), click HERE