The Climate Movement in the US and Argentina
The Climate Movement Across The World
Over the next month, Editor-in-Chief Joel Lev-Tov will be taking a look into the climate movement across the world. Youth across the world are demanding that governments take action on the climate crisis, but rarely get far. Every Saturday, we will look at one set of countries. Today, we will take a look at the US and Argentina, then the African continent, Germany, and finally, Israel and India.
Young people across the world have taken to the streets to demand action on the climate crisis, motivated by gloomy reports from prestigious bodies of climate scientists warning that the world needs to drastically cut its emissions in order to have any semblance of a livable future. In the US, activists say they have to start at the basics before getting to what should be done about the climate crisis.
"In America, we have this unique problem: People talk about climate change as something that's real or not, rather than what we should do about it," 17-year old Madeline Graham, who strikes in Washington D.C., said in a phone interview last fall.
"Anyone that refuses to take climate action is subject to the wrath of the people." – Madeline Graham
The movement takes on an intersectional form in the US, with activists trying to highlight social justice issues, including indigenous land rights and injustices the climate crisis creates. Unlike Western societies, indigenous groups have lived in "harmony with nature," Graham said, making it imperative that the government fulfill territorial promises it made in 370 treaties with indigenous nations — all of which the U.S. government has broken. They also point to social injustices inherent in the climate crisis: Already marginalized communities are hit hardest by the effects of the climate crisis even though they did least to cause it.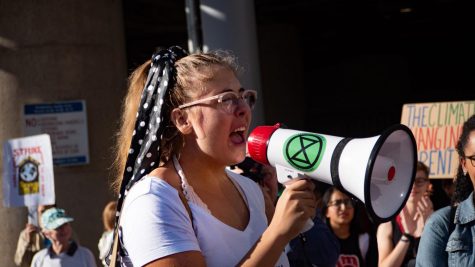 Many think Fridays for Future has not done enough on this front, though. Organizations like This is Zero Hour and the Sunrise Movement are more much more diverse, not least because they address and emphasize these intersectionality issues much more.
The U.S. Supreme Court struck down regulations controlling corporation and labor union spending in 2010, which activists blame for lack of action on combating the climate crisis.
"Politicians are being bought off like plots of land," 17-year-old Jerome Foster said in an interview on the sidelines of a D.C. climate strike last September. "If we just look through the swamp and look through dirty water, you'll see all the money that's hiding at the bottom. There's no debating it."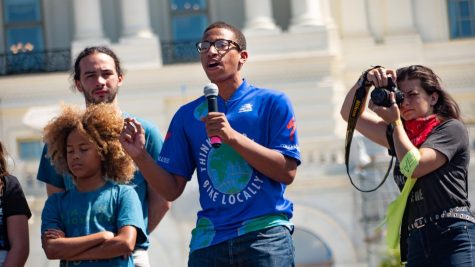 To maintain a broad appeal, US activists try to stay as nonpartisan as possible. Nonpartisan but not apolitical, Graham emphasized.
"We will call out any individual politician that refuses to take action, regardless of party," she said. "Anyone that refuses to take climate action is subject to the wrath of the people."
In Argentina, activists also emphasize indigenous issues. Fridays for Future Argentina partners with indigenous organizations to fight against racism and discrimination. The movement also addresses issues like extractivism, where countries' natural resources are exploited to be sold on the world market, deforestation for land cultivation, and livestock farming, 20-year-old Hulien Auzza said.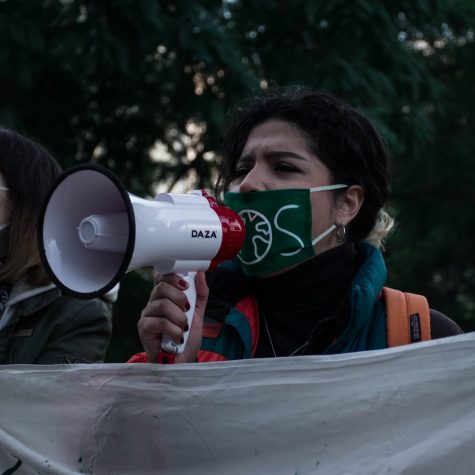 "Fridays for Future wants to join the intersectional fight that native people have been fighting for more than 500 years," Auzza, who strikes in Buenos Aires, said via WhatsApp. "We want to make clear that we know they are the ones struggling the most with the consequences of colonialism, capitalism, and extractivism, and we want to use our privilege to help in every way we are allowed to."
Auzza, while of indigenous descent, said she does not live in indigenous territory and so does not suffer the same consequences of the climate crisis as other indigenous people do. For her, indigenous issues are abstract.
"Fridays for Future wants to join the intersectional fight that native people have been fighting for more than 500 years" – Hulien Auzza
Awareness about the climate crisis in Argentina in general is nonexistent, according to Auzza, despite its status as a progressive country. Most believe climate change to be a far-off issue happening in other countries, so Fridays for Future Argentina tries to raise awareness about the climate crisis and the accompanying racial justice issues.