A Viral Lie into a Dream Life
Evan Hansen takes broadway by storm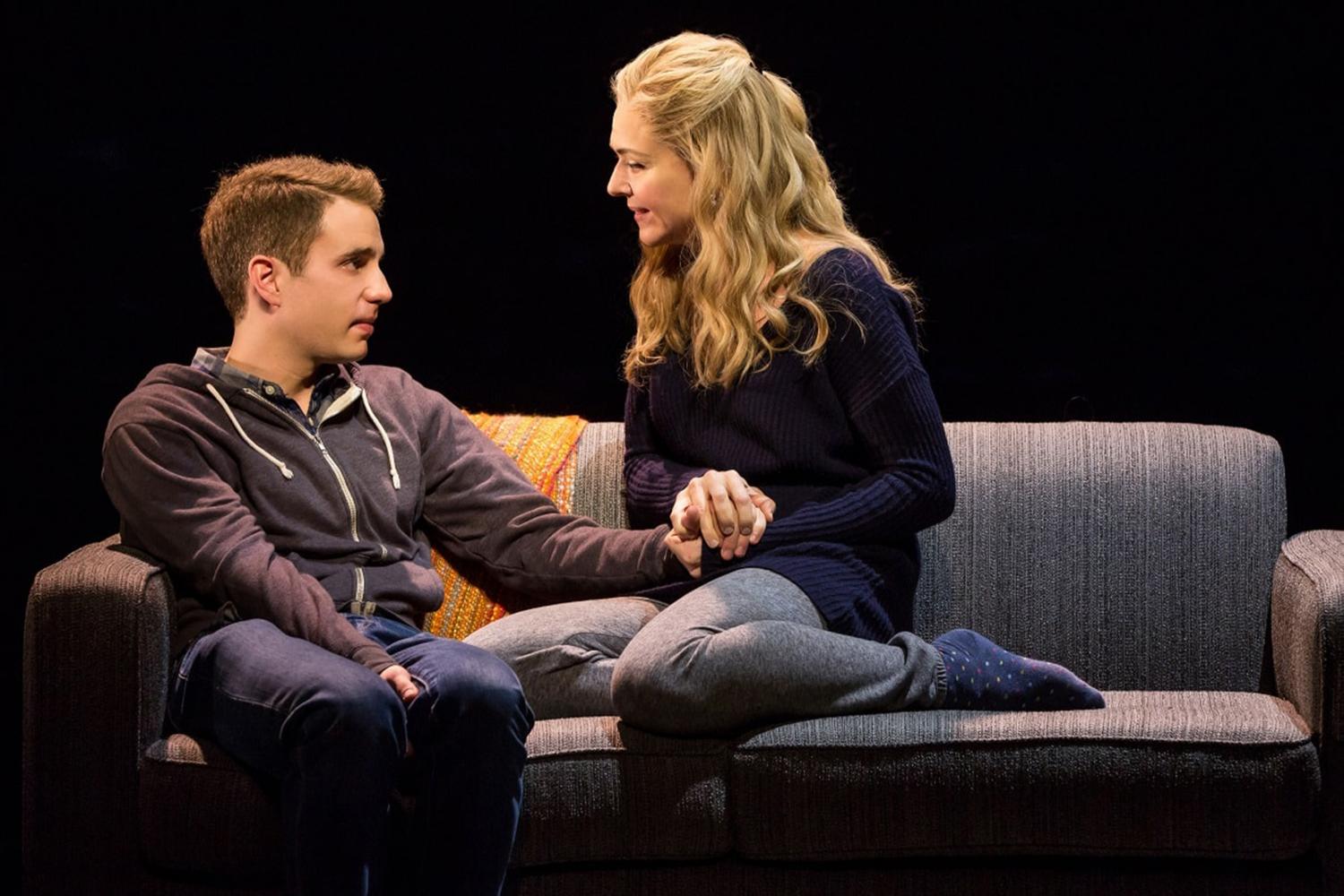 by Gary Perry III, Staff Writer
May 16, 2017
Evan Hansen, played by Ben Platt, gets an assignment from his therapist to write letters to himself to help boost his confidence. The letter turns into a viral lie and a ticket to get a taste of everything he's ever wanted. The girl, popularity, and finally not be hidden in the shadows and "step into the sun," but at what cost? A show for the ages and possibly the most inspiring in a long time with Ben Platt giving a performance that will not be topped this season on Broadway.
Literally you can just give the guy his Tony Award right now and walk away.
The play follows Evan Hansen, a lonely and shy teenager, in his senior year of high school. Still trying to fit in with everyone, he decides take his mom and therapist advice and write a letter, a letter that gets into the wrong hands. The brother of the girl of his dreams Connor Murphy, a bully played by Mike Faist, finds this letter commits suicide and now has to answer questions lingering about the letter. Which leads to the fame of Evan Hansen and the "Connor Project" an organization in memory of Connor Murphy.
What makes this production so successful is that it is very timely. Many people are lonely or feel like they don't belong, which is what Evan is at the start of the story. This hits home with many people and, of course, who doesn't like an underdog story? You can't watch this show without noticing the amount of emotion Ben Platt puts into Evan Hansen. It is unbelieveable.
Platt puts so much brittle and adds a thickness to his voice when needed, but also brings a tightness to the show when needed. One hot spot of the show is solo "Word Fail" which will bring you tears with the brittle and hurt he presents in the song brings the audience inside of Evan Hansen which of course is what every actor and actress goes for. It is truly amazing the tricks that he does within his voice throughout his performance that it makes the show come to life, but make no mistake, this is just what Broadway needs at this moment of time.
Ben Platt, who also appeared on Pitch Perfect 2, was truly inspiring and made Evan Hansen come to life not just on stage but also in a big way for audiences. The morale of the show to not just to be yourself but let yourself be heard.
Throughout the play you see Evan taking his advice and "stepping into the sun" but becoming a person that he never wanted to be. The show presents a way people live life today but shows the effects it has on everyone and also yourself even if you have don't know it does. Don't hide from yourself but be yourself.
A difficult part of making a musical production is to find the best places to put songs to carry a scene. Original Book Writer Steven Levenson with songwriters of the show Benj Pasek and Justin Paul as well as the wonderful Music Supervisor Alex Lacamoire (who also appeared as the Music Supervisor for Tony award winning show Hamilton last season on Broadway) collaborated stupendously with director Michael Greif to find those spots in the script and they could not have found a better Creative to put this show together.
The cast of the show is a dream one. Laura Dreyfuss, who plays Zoe Murphy, compliments the Ben Platt's voice to make such a rich and melodious sound so eloquently to feel the emotion in the seats of the theatre and that what makes show one that you can not miss. It takes you on a ride that not only will bring you to tears with the storyline but will also give you a new look on life.
Rachel Bay Jones, who plays Heidi Hansen the mother of Evan, brings a sweet and also a brittleness to her voice as well. She comes in as a mom who just can not find a way into the life of her own son but as the show progresses you can see how much of a factor she is in Evan's life and it shows in her solo of the show "So Big/So Small".
Before you go see this show I'd recommend to listen to the soundtrack of the show. Any show that has 9 Tony Award Nominations and a front runner for the Best Musical of the season is one to watch.
So don't miss this tear jerking show!! You can buy your tickets at http://www.broadway.com/shows/dear-evan-hansen/ .