Music to check out this fall
Advertisement
Hang on for a minute...we're trying to find some more stories you might like.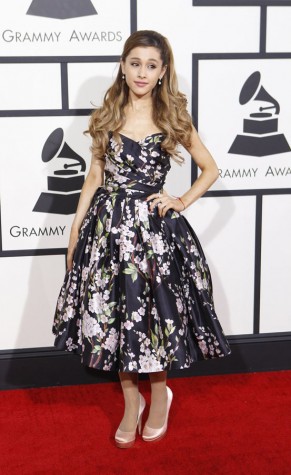 Are you tired of listening to the same four songs on repeat? Well, we have that covered. Here are some great 2014 releases that we know you are bound to love.
Ariana Grande feat. Childish Gambino – "Break Your Heart Right Back" from the album "My Everything"
We all know Ariana Grande from the hit show "Victorious", but her music has matured and it's amazing. Her sophomore album "My Everything" lives up to her debut album "Yours Truly" that featured the massive hits "The Way" and "Right There".
I love the song "Break Your Heart Right Back" because although it's a break up song, you're still able to dance to it. The beat of the song samples from "Mo Money Mo Problems"; a great throwback for 90s kids. Rapper Childish Gambino makes the song even better by spitting a couple of catchy lines to solidify the massive tune. It's a fun song that will have you get over your broken heart in no time!
Clean Bandit – "Rather Be" from the album "New Eyes"
Clean Bandit is a UK group that has taken the U.S by storm; "Rather Be" has given them a US Top 20 Single on Billboard Hot 100.
"Rather Be" is a song that I honestly can't get tired of. The elements of the cello, the techno beat, and the relatable lyrics make it an instant hit. I plan to hear more of Clean Bandit's music in the near future.
Mally Mall – "Whatcha Say" featuring Drake, Tyga and The K.I.D
Have you ever gotten into a car with your friends and wanted to blast your music so that the rest of the world can watch you drive away with style? Mally Mall's song "Whatcha Say" is the perfect song for that.
It's a new song that has a perfect up-tempo beat to get you pumped up. Mally Mall doesn't release music that often, but when he does it is fire.
Jack Johnson – "Escape (Pina Colada Song)"
If you have ever wanted to go to a resort and lay back on a hammock and drink a pina colada, then Jack Johnson is your man to listen to. His latest single allows you to get in a calm and peaceful mood like no other. Jack Johnson is a man of passion and joy; his music gives inspiration to others.
You can check out and buy all these songs on iTunes.