Star athlete Surafel Mengist aims for county, state, national championships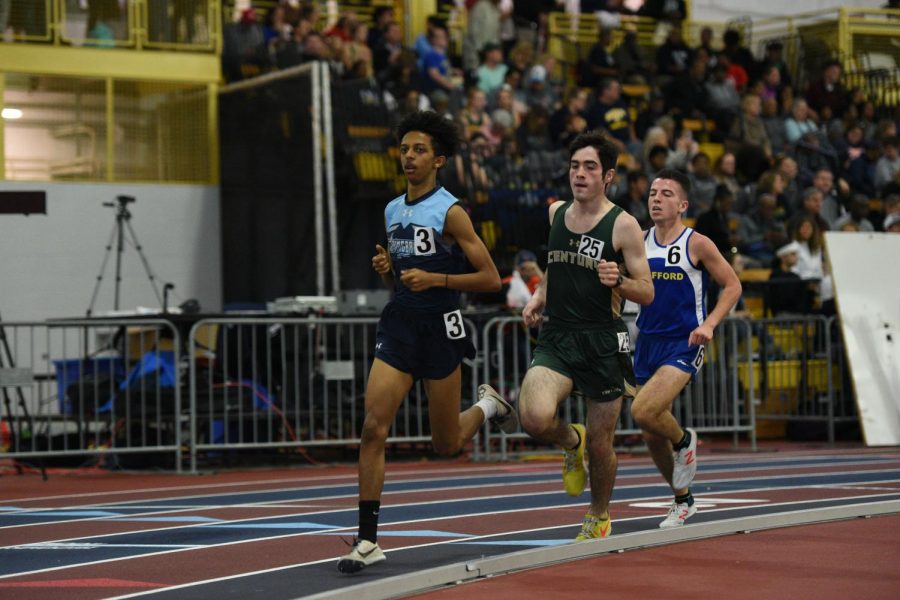 Surafel Mengist, Springbrook's all-time leader in the boys 3200-meter run finished fifth place at last month's Maryland Outdoor Track and Field State Championship, with a record time of 9:29:81. Mengist was also named the Most Valuable Player for three sports in three consecutive seasons this year: cross country, indoor track, and outdoor track and field.
Expectedly, being a year-round elite runner requires significant mental preparation, and over the past three years, Mengist has grown to master the art.
"This was my first outdoor state meet, but not my first state meet in general. It's all about staying calm and being excited for the race. I'm usually nervous before my races, but I like it because the adrenaline helps me run faster. After accepting the fact that nervousness is a positive factor, it's all about being confident in your training, your coach and most importantly yourself. These factors feed into each other, and that mentality and confidence was what helped me throughout my race."
The rising senior, who arrived in the United States in 2014, only became a runner by chance. Mengist told The Blueprint that he never considered joining any of the school's competitive running teams until he was cut from Junior Varsity soccer as a freshman.
Surafel's eagerness to learn more about his sport is what seems to set him apart from his fellow runners: "I think the biggest difference is my knowledge on the sport. I love running and love reading articles on how to become a better runner". Mengist, who received an Honorable Mention in the Washington Post's Fall 2018 All-Met series, emphasizes that running is equally mental as it is physical.
Heading into his final year as a Blue Devil athlete, Surafel plans to improve his times in all areas, particularly cross country. "As of now, I'm looking at Cross Country and I have some big goals for the sport. I want to be a county and state champion. I also want to make nationals in Oregon. I am confident in myself and my coach to get me there," he told The Blueprint.
Mengist has been receiving several college recruitment letters and outreach from some of the nation's most competitive programs. He is still undecided on where he plans to attend after he leaves Springbrook, but will most likely continue running at the collegiate level.