Blackface in Fashion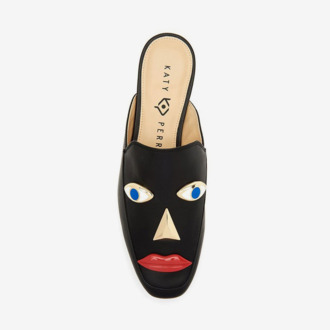 by Yen Le, Fashion Columnist
March 19, 2019
As of 2019, many fashion giants and clothing companies has received violent criticism from fashion consumers and social media users for their marketing strategies ; which has been accused to create products of racism. Although, many has published public apologies, whether the public will forgive them or not is inevitable.
Prada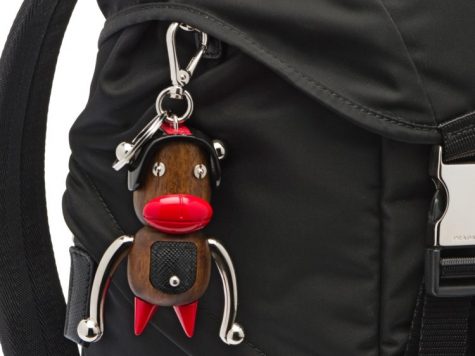 Within Prada's line of imaginary figurines as keychains, one particularly stuck out to the public since the keychain appeared to be a dark-skinned monkey with oversized red lips, which resemble a Golliwog, a racist blackface character in children's' books in the 19th century.
Gucci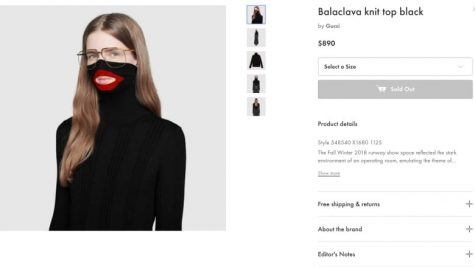 Earlier last month, Gucci received a huge wave of backlash after releasing a sweater with a balaclava neck with what appears to be big red lips against a solid black material, resembling a Golliwog, a racist Jim Crow caricature. This product was pulled from the site and stopped production to avoid the "blackface" stigma being attached to the luxury brand.
H&M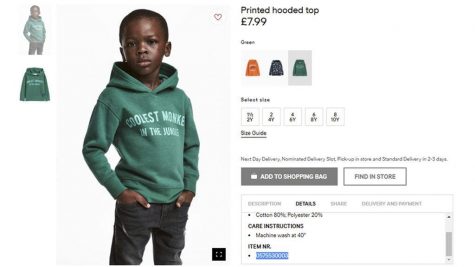 After H&M released a children's hoodie with the font "coolest monkey in the jungle" in the front, with a young black boy modelling the hoodie with set off some consumers when they sensed the connotation that the product advertisement were intended to be racist.
D&G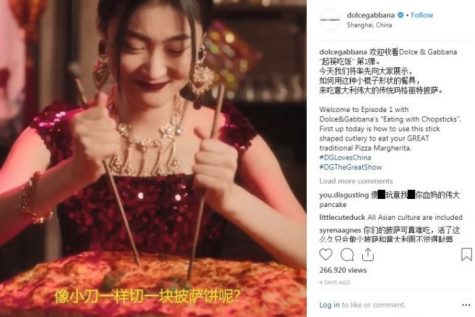 Dolce & Gabbana has been suffering from boycott ever since they released a campaign with a Chinese model pictured struggling to eat Italian food (pizza) with chopsticks. Since the ad surfaced and created a huge media outrage, many e-commerce networks such as NET-A-PORTER has since then removed the brand's products from their official sites. Consumers also reported posted videos and pictures of their pricey D&G products, thrown straight in their trash can. Despite the personal apology, many shoppers vowed to never purchase from the fashion giant again.