The Government Shutdown Strikes Again
Hang on for a minute...we're trying to find some more stories you might like.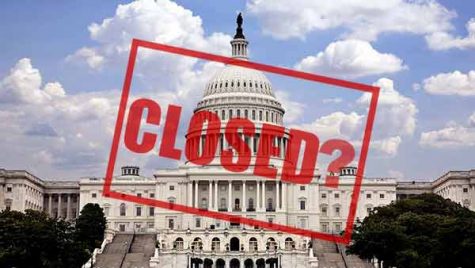 Recently, the U.S federal government experienced its longest shutdown in history, starting from midnight on December 22, 2018, until January 25, 2019. This 35 day shutdown finally ended with a compromise between Congress and President Trump, agreeing to open the government for three weeks, while they tried to figure out a compromise about funding for border security (regarding the wall bordering the U.S and Mexico).
According the news website USA Today, who interviewed members of Congress, many stated that all lawmakers agree they want to prevent another shut down, but they just can't agree on a compromise with the President to prevent them. On February 15, 2019 if no solution for funding of the wall is reached, the government will go back into shutdown, leaving more than 800,000 federal workers without pay.
This is a tragic situation for many, since families who do not have money saved can get into financial trouble. The shutdown has also had effects on students and their education, as many schools have had to offer financial aid to students whose parents are being furloughed, so that they will be able to afford the cost of their AP exams.
It is  currently not clear if the government will have go back into shutdown as of February 15th, or if a compromise can be worked out so it can stay open. Lawmakers in Congress have already reached a tentative deal on border security, which would include $1.375 billion dollars for funding the wall.
However, this is a much smaller amount than the 5.7 billion dollars initially demanded by President Trump for the project. Will the President and Congress be able to agree on this decision and manage to stay open, or will thousands of workers and families have to live without a paycheck again? We can only wait and see.