How do we define success in high school?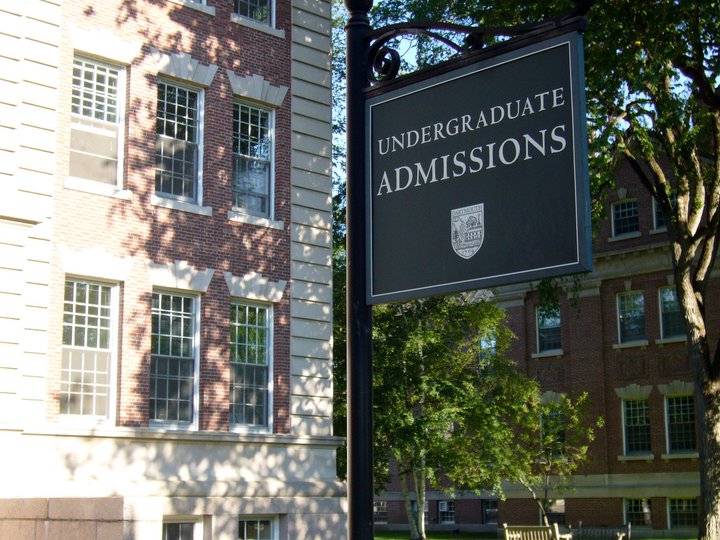 by Khine Cho, Staff Writer
May 22, 2018
A 4.0 GPA. Perfect SAT and ACT scores. Acceptance letters from Harvard, MIT and Yale. Accolades and awards pouring in, a social life that's lit, an exceptional sense of style, saying all the  right things at the right time.
These are typically the standards by which we measure success in high school, but what does it mean to be truly successful? How do you define success? Is it the accomplishment of one's goals? Is it the attainment of wealth, position, honors? Is it happiness? Is it all of these, selected from a number of definitions on Wikipedia?
The Merriam-Webster dictionary defines success as the, "degree or measure of succeeding, favorable or desired outcome; also: the attainment of wealth, favor, or eminence."
The word success is typically associated with wealth, power, and luxury. People like Bill Gates, LeBron James, Mark Cuban, Jay-Z, and many others among the world's "elite" are often associated with such concepts. But how does this correlate to students? Does that mean that a student driving Ferrari is better than a student who has a 4.0 and 1600 on the SAT or a student who's an All-American athlete? The commonality between all of those three respective students is that habits were developed which allowed the growth of those students. So the question still remains: How does an ordinary student become successful?
Results from a 2015 College and Career Readiness survey containing the responses of 165,000 high school students nationwide found that: "48.7% of students agree that their school has helped them understand the steps, 86.9% of students want to go to college, whereas only 2.8% do not. However, when asked what they expect to do after high school, only 70.9% of students expect to attend either a two-year or four-year college."
The poll reveals a terrifying fact: almost half of students are lost without purpose or motivation. It's clear that college is not enough of a motivation for many students because the logic does not work.
As a compensation for hard work, most high school students expect an extrinsic reward, one that is tangible or physically given to one for accomplishing something. College seems like a distant shore, therefore, it does not seem relevant. However, my outfit for tomorrow, the amount of likes on my Instagram, hanging out with friends, and the instant gratification of receiving a text or snap are all immediate . The point is the definition of success that school has set is much different from the perceptions high school students have, success must be defined by you because you are one of a kind with a unique personality that has the ability to change the world.
To be successful in school and in life there is one thing that is consistent with all the advice tips, guides, and lectures and that is having the right habits. Habits are developed throughout the course of life, habits are the bricks that build the house of character, work ethic, confidence, and all those words used to describe successful people. Habits are a reflection of your actions and your decisions in life, they are the foundation of being successful. You may be asking now, how do you develop successful habits. The answer to developing successful habits is to set clear, specific goals that are important to you, and lastly, create a pattern of consistency.
Why does the goal have to be clear and specific? Because vague goals mean vague results Imagine your goal to be successful is to have a 4.0 GPA, a daunting task which requires dedication to your academics, being proactive in your studies, and preparing for the quizzes, test, homework, and material that will be involved. If your goal is to study more, that leaves you in a labyrinth of decisions, choices, mistakes, and often times, confusion.
One useful acronym to assist in goal setting is S.M.A.R.T.: Specific, Measurable, Attainable, Relevant, and Time-Bound. An example of a S.M.A.R.T. goal is studying your weakest subjects for 10 minutes a day, reviewing notes, worksheets, and asking questions when you do not understand.
Former Los Angeles Lakers player Kobe Bryant is widely considered one of the best athletes to play in the NBA.  Throughout his career, Bryant developed himself as the hardest working and most consistent player.
Byron Scott, the former head coach of the LA Lakers once recalled a story with Kobe Bryant in a Business Insider interview, "I tell a story a lot about Kobe at 18 years old, I was 36, so my last year with the Lakers," Scott said. "I would always have to come to practice early to get my treatment and get ready for practice being the elder statesman. I came in one time, and we were still playing at the Fabulous Forum, and I heard the ball bouncing. No lights were on. The practice was at about 11, it was probably about 9, 9:30. And I go out to the court and I look, and there's Kobe Bryant. He's out there shooting in the dark."
Kobe was always the first one to arrive and the last one to leave. That pattern of consistency allowed him to become one of the best NBA players of all time, highlighted by his famous 81-point game – which placed Bryant second only to Wilt Chamberlain's 100 point game in 1962 – and cementing him as one of the greatest athletes in history.
Consistency results in success because being consistent allows one to rely on the experience and repetition of the habits that are being developed. It can be complex as finding the cure for cancer or can be as simple as complementing one person every day, but being consistent will allow those successful habits to happen second nature.
So going back to the question; How can a student be successful? Having the right habits and developing patterns of consistency are what separate most successful students from their peers, regardless of what field or goal they may be working towards.