One-on-one with Springbrook Resource Officer Willie Taft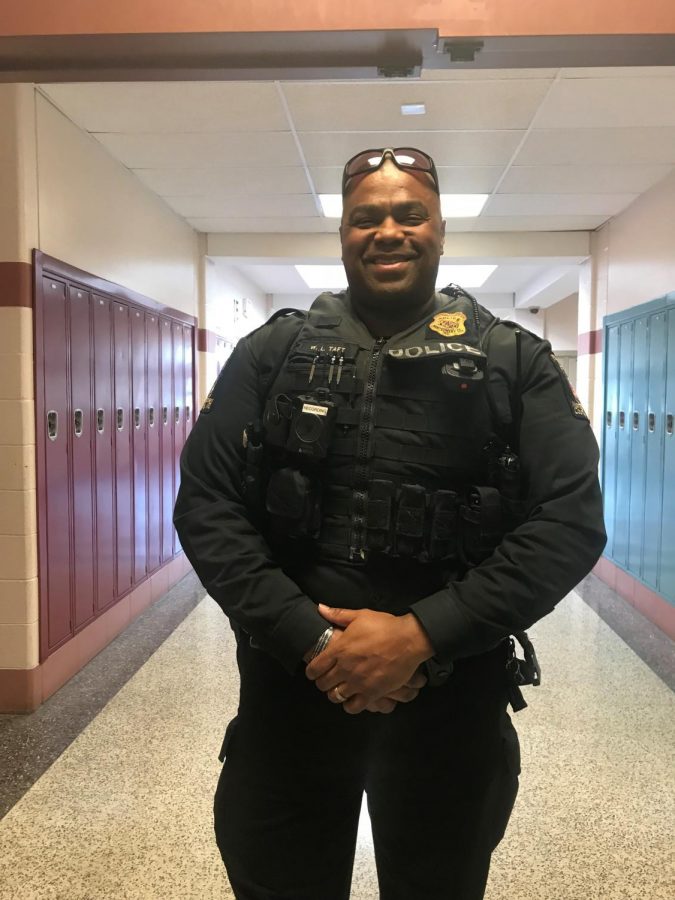 Officer Willie Taft, the resource officer recently stationed at Springbrook, joined law enforcement in 2009, upon moving to Maryland. Taft had previously worked for other departments in various parts of the state before joining the Montgomery County Police Department.
Taft got his start in law enforcement as a corrections officer for the state of Maryland and served a stint in the Baltimore City Detention Center before being recruited as a member of the Transportation Unit. Taft also worked with the federal government on some prisoner transports, and recalls this as one of the most exciting parts of the job. "Think, the airport scene from [the movie] Con Air, but without the stars and Hollywood effect," he said.
As a young officer in law enforcement, Taft often had difficulty coming to terms with the reality of America's justice system. While he was a corrections officer, Officer Taft often served in juvenile court and saw how countless, disadvantaged young people were handed harsh prison sentences. To him, this was the most disturbing part of the job.
"The most disturbing and difficult part was Juvenile Court or sitting in on trials where Juveniles were charged as adults. I watched as many of our young people were not being helped," he told the Blueprint.
After years as a corrections officer, Taft says he as though he was living a life "with no real direction or sense of purpose" and longed for something more; perhaps an opportunity to do something greater for society. So, in January of 2013, Taft joined the Montgomery County Police Academy. After graduating in July of the same year, he began his tenure as a Montgomery County police officer.
Taft, who is a member of the department's Honor Guard, also served in MCPD's  County Emergency Response Unit (CERT) Unit, Level One Unit, Bicycle School, C.I.T. training, and Peer Support Unit over the past five years. Officer Taft remembers responding to several calls to schools in the Silver Spring area prior to being stationed at Springbrook. To him, interactions with youth are one of the most delicate and important aspects of being a police officer.
"I found myself responding to calls for service in various schools in the Silver Spring area. Dealing with young people can be both very challenging and very rewarding because of the opportunity we (as Police Officers) have to have a positive impact on the people we come in contact with, especially the young people."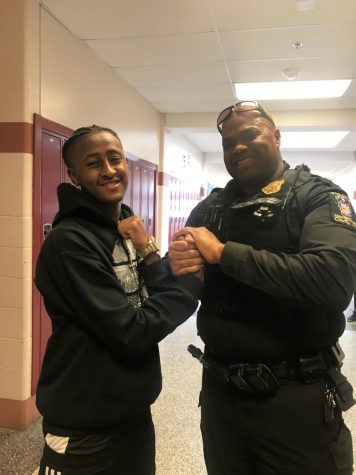 In today's political arena, police are often under the magnifying glass regarding a plethora of issues. Some of these including police brutality, school shootings, and body cameras. Officer Taft offered some of his thoughts on these issues during his interview.
On the topic of body cameras, Taft believed that they are an important part of policing and have many benefits. He says that being able to refer to previous events is a great way to hold both police and civilians accountable and avoid conflicting narratives. However, Taft believes that there are some cons to the body camera system.
"The only issue I have with body cameras is that they allow an officer to be (fairly or unfairly) "Monday Morning Quarterbacked"; after the fact and after the dust has settled. And sometimes that judgment comes from individuals who don't wear a uniform or don't have a fair and impartial understanding of how difficult policing can be," he said.
Officer Taft emphasized the importance of his interactions with young people and cites that as a reason why he decided to serve at Springbrook. He is devoted to keeping students safe and strives to be a positive impact on their lives.
"I'd like to tell the students of Springbrook that I left the road to come in to the school and work to have as much of a positive impact on the lives of young people. I'm excited to be a part of the Springbrook community and look forward to working with and talking to you all."