Springbrook alumnus receives award from DOT
Last month, the U.S. Department of Transportation honored Springbrook alumnus Joseph Daniels with its Recognizing Aviation and Aerospace Innovation in Science and Engineering (RAISE) award, for his work in developing more efficient heating systems for pavements and concrete surfaces. The annual award is meant to encourage college students to develop creative ways to solve aviation challenges.
"Congratulations to this year's winner for developing new techniques to enhance safety during extreme weather events at airports, which is so important to protecting the traveling public," said DOT secretary Elaine Chao.
Daniels' engineering work was aimed at finding a cheaper way to melt snow and ice on streets and pavements by using heating technology that runs on renewable energy. Daniels hopes that his project could eventually become an alternative to plows and salt.
"So instead of plowing and using salt, we're just looking at using a heat application that's embedded inside of a concrete pavement slab with the intent of bringing the pavement to a temperature that's right above freezing, so as soon as you have accumulation, it begins to melt," he explained.
Daniels graduated from Springbrook in 2009, where he played basketball and football. He was also a member of Springbrook's 2008 state championship team, which was the first year that the Blue Devils had won the state championship in over 20 years.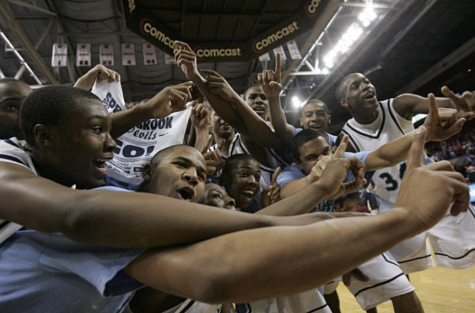 "Being able to not just go through the playoffs, but actually win the whole thing – I mean it's one of those experiences that you kinda have to go through to really understand," he said.
After graduating from Springbrook, Daniels attended North Carolina Agricultural and Technical State University, and is now pursuing a PhD in civil engineering at the University of Arkansas. However, Daniels wasn't sure of what he wanted to do after earning his degree. After some encouragement from peers and staff at his university, Daniels eventually made the decision to pursue his PhD.
"I was thinking about what was next, and I really didn't know what I wanted to do with my degree. A few mentors believed I could, so I was up for the challenge," he said, adding that in retrospect, he believes it was the right decision.
Looking back on the time he spent as a student at Springbrook, Daniels reminisces about the environment that he spent four years of his life in. Some of the things that he says stood out to him the most were the diversity and overall shared love within the student body.
"We were very competitive within the county academically," he said, "as well as in terms of the services we provided to the community as well as our athletic programs. It was pretty cool.
Daniels recalls having study hall and Spanish classes with Mrs. Amatucci and remembers lunchtime as one of his best memories at The Brook, saying that "the good moments always happened at lunchtime, when everybody got to hang out, and we would just kick it".
When asked about his aspirations for a future career, Daniels said that he has not yet decided what he wants to pursue. Currently, he is considering becoming an assistant professor at the university level and working for the government.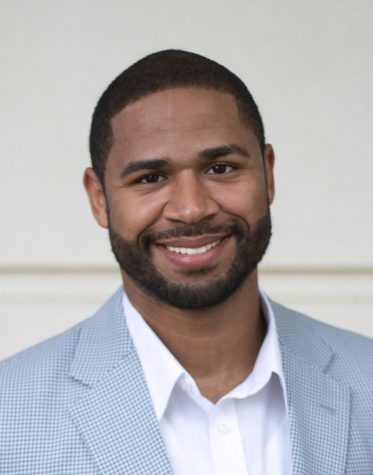 photo by Ryan C. Versey