Springbrook Runners Qualify For State Finals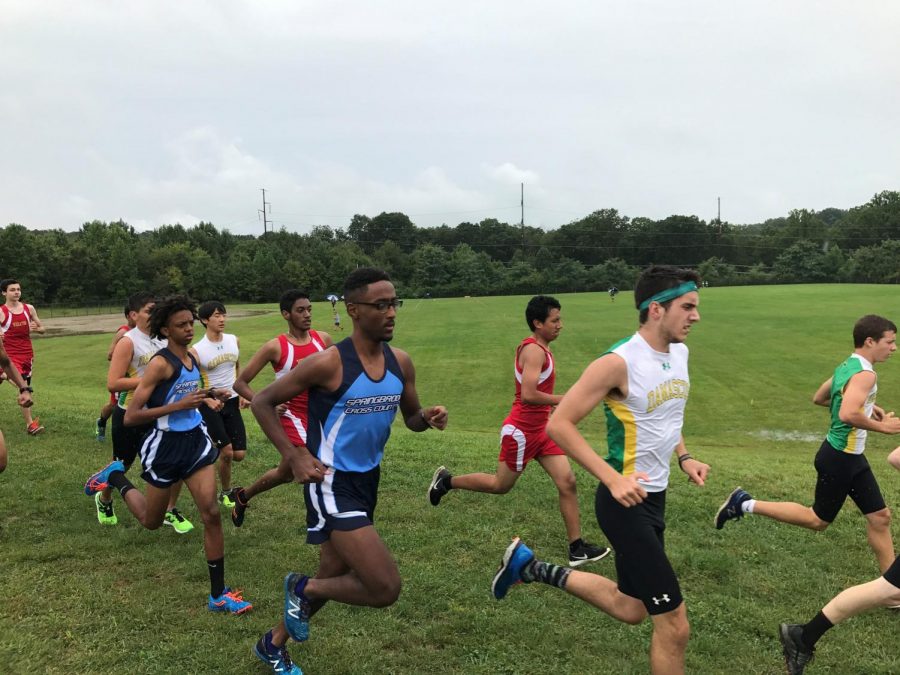 Senior Moti Heda, and sophomore Surafel Mengist, members of the Springbrook cross country team, both qualified for the Maryland State 4A Championships last week with flying colors. Mengist finished his qualifying meet with a time of 16:36, while Heda qualified with a time of 16:33. The duo competed in the State final this past Saturday, on November 11th, alongside top runners from different schools across Maryland. The Springbrook community incredibly proud of their efforts.
I had the opportunity to speak with both of them on their performance and their time on the cross country team. Here's what they had to say:
What made you initially join the sport?
Moti: I initially started running because it was one of the only sports that didn't have tryouts. The distance team welcomed me with open arms and I've just kept at it since then.
Surafel: I first joined the cross country team during freshman year because I didn't make the soccer team… In advisory, my teacher told me that XC was looking for runners. Because I kind of ran in middle school, I just decided to join.
What is the best thing about the team/sport?
Surafel: The best part of the team is the team members and talking to them and running with them.
Moti: We have grown from just teammates to incredibly close friends and seeing my teammates improving and growing has been a privilege. Every run we build a closer bond and I am gonna miss the team dearly next year.
How do you prepare for your meets?
Moti: The hours before a meet usually involve a lot of last minute snacking and music to get race ready.
What were some challenges faced before the race?
Surafel: The biggest challenge was avoiding injury and eating healthy.
Moti: Balancing school and running was challenging this year… With college application deadlines and such, I sometimes had to give up some sleep or some weekend runs to balance everything.
How did the race go?
Surafel: The race did not go as well as expected. The day was the coldest day of the year so that made it hard to breathe. It was one of my bad races but it was definitely a huge learning experience.
Moti: Despite it being below 40 degrees on race day, the state meet went well. I had a questionable start and was stuck in about 60th place for a little bit but eventually worked my way up and finished 19th. Two years ago, I made it one of my goals to finish top 25 and get a medal and I am glad I was able to achieve that goal in my final year. I am also incredibly proud of my teammate Surafel for running so well.
What are your goals for next year?
Surafel: I felt like I have learned a lot about my body and its limitations, I'll definitely be working on those going into track and hopefully do great things.
Do you plan to continue to run after high school?
Moti: I am currently not planning on running on a varsity team in college; I am leaning towards running club… I know that I will continue running in some manner.
The Springbrook cross country team as a whole had a great season, and Surafel and Moti gave their best to end it with a bang. Although Moti will be graduating this year, he and Surafel will still continue to run together during Winter and Spring track seasons. As a sophomore who is already in the top 15 in Montgomery County, Surafel has a lot of potential, and it will be exciting to see this unfold during his next two years running at The Brook.