Celebrating black history month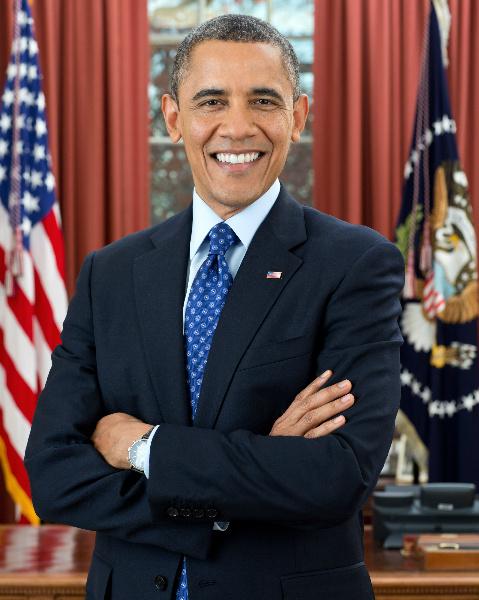 Hang on for a minute...we're trying to find some more stories you might like.
Black History Month is finally upon us. A tradition that dates back to almost a hundred years ago, it has celebrated many prominent African American leaders and icons, including Martin Luther King Jr., Thurgood Marshall, Rosa Parks, and Fredrick Douglass. Although this month is typically seen as "historical", hence the name, Black History Month, let's take a look at some of today's most influential and successful African Americans.
Shonda Rhimes: This award winning director, writer, and producer is the creator of the hit TV shows, "Scandal", "How to Get Away With Murder", and "Grey's Anatomy". She has received a total of sixteen awards for her work on these productions.
Van Jones: A member of Time Magazine's 2009 list of the "100 Most Influential People in The World", Van Jones has been a prominent political and civil rights activist since his days in college. He served as a legal monitor for the Rodney King Case while a law student at Yale University, and then started a Police Watch hotline in the Bay Area for victims of police abuse. He later went on to serve as a Special Advisor for Green Jobs under the Obama Administration. Jones is now a political commentator at CNN and hosts his own show, The Messy Truth With Van Jones.
Neil DeGrasse Tyson: Astrophysicist Neil DeGrasse Tyson is an outspoken advocate for scientific literacy in the U.S. and has taken the lead in multiple efforts and advancements in the world of science. This Harvard and Columbia graduate was an advisor for former President George W. Bush and is the director of the Hayden Planetarium at the Museum of Natural History. He was also the host of the 13-episode TV special, "COSMOS: A Space -Time Odyssey".
Keegan-Michael Key and Jordan Peele: This comedic duo has had some major successes in recent years. On January 31, 2012, the two premiered their Peabody and Emmy Award winning comedy special, Key and Peele. They also starred together in the comedy film, "Keanu", in 2016. You might remember Keegan-Michael Key's performance at the White House Correspondent's Dinner as President Obama's "anger translator". Jordan Peele just recently directed the upcoming thriller, "Get Out", which makes its premiere on February 24th.
Colin Powell: A retired four-star general, Colin Luther Powell was the first African American to serve as the United States Secretary of State, serving under President George W. Bush. He was also the first and so far the only African American to serve on the Joint Chiefs of Staff.
LeBron James: The NBA superstar has been called the best player of all time by countless experts and commentators. He is a four time MVP and has won the NBA Championship three times, twice with the Miami Heat, and once with his home team, the Cleveland Cavaliers. James has also recently involved himself in some political activism, as he campaigned for Hillary Clinton during the 2016 election cycle.
Denzel Washington: A recipient of three Golden Globe Awards, one Tony Award, and two Academy awards, Denzel Washington is one of America's most sought after actors. He is also a director, and he played the leading role in his latest directing effort, "Fences".

Beyonce Knowles: Born and raised in Houston, Texas, Beyonce is one of the most famous singers in modern pop culture. With an estimated net worth of a whopping $500 million, she is also one of the highest-earning musicians, and she just announced that she is pregnant with twins.
Serena Williams: A world-renowned tennis star, Serena Williams has left her mark on the world of sports, and she isn't finished yet. The Women's Tennis Association has ranked her No. 1 in singles. Williams was also recently ranked No. 1 in the world. She holds 39 major titles and is now No. 3 on the all-time list.
Barack Obama: This former president is seen as one of the most influential men to ever step foot in the White House. He passed the landmark "Affordable Care Act" bill and saved the economy on more than one occasion. President Obama was also a fierce advocate for taking action on climate change, and secured a U.S. led global commitment to the cause. Oh, and did I forget to mention he was the first black President in American History?
The success of these African Americans should definitely be celebrated, but we shouldn't let it overshadow the problems the community still faces today. High incarceration rates, police brutality, and an unfair justice system are just a few of these issues. This month should not just be a time of celebration and pride, but also a time of awareness.